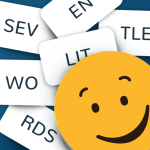 Below you may find the 7 Little Words Daily October 30 2022 Answers and Solutions. 7 Little Words is a fantastic crossword type of game where you are given seven different crossword clues and you have to correctly find the answers by matching the block of words. For older puzzles we highly recommend you to visit 7 Little Words Daily Answers archive page.
---
7 Little Words Daily October 30 2022 Answers
Lance Bass bandmate once

TIMBERLAKE

Alternative to dubbing

SUBTITLES

Bird in Joust video game

OSTRICH

When a heat shield is needed

REENTRY

Homophone of sword

SOARED

Horse around

ROUGHHOUSE

Common Armor All target

DASHBOARD
If you are already done with this daily puzzle and are looking for other game answers then we suggest you to head over to our homepage.