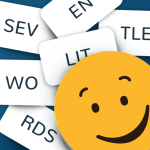 Below you may find the 7 Little Words Daily May 24 2023 Answers and Solutions. 7 Little Words is a fantastic crossword type of game where you are given seven different crossword clues and you have to correctly find the answers by matching the block of words. For older puzzles we highly recommend you to visit 7 Little Words Daily Answers archive page.
---
7 Little Words Daily May 24 2023 Answers
Place of protection

REFUGE

Vitamin B12 and calcium

SUPPLEMENTS

Acting aunt of Emma Roberts

JULIA

Inhales and exhales

BREATHES

Firewood units

CORDS

Large quantity

ABUNDANCE

Gala Fuji and Granny Smith

APPLES
If you are already done with this daily puzzle and are looking for other game answers then we suggest you to head over to our homepage.