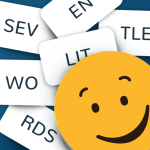 Below you may find the 7 Little Words Daily May 15 2023 Answers and Solutions. 7 Little Words is a fantastic crossword type of game where you are given seven different crossword clues and you have to correctly find the answers by matching the block of words. For older puzzles we highly recommend you to visit 7 Little Words Daily Answers archive page.
---
7 Little Words Daily May 15 2023 Answers
Deep-dish and thin crust

PIZZAS

From Omaha for example

MIDWESTERN

Performing on Chopped

COOKING

Served without pay

VOLUNTEERED

Protective work clothing

OVERALLS

Common writing pad style

LEGAL

Stopping a car at the curb

PARKING
If you are already done with this daily puzzle and are looking for other game answers then we suggest you to head over to our homepage.