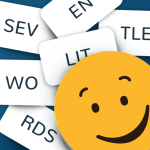 Below you may find the 7 Little Words Daily March 9 2023 Answers and Solutions. 7 Little Words is a fantastic crossword type of game where you are given seven different crossword clues and you have to correctly find the answers by matching the block of words. For older puzzles we highly recommend you to visit 7 Little Words Daily Answers archive page.
---
7 Little Words Daily March 9 2023 Answers
Color of brick road in Oz

YELLOW

Having a citrusy scent

LEMONY

People from around here

LOCALS

What flat soda lacks

FIZZ

They get in the way

BARRIERS

Beating with the brain

OUTWITTING

Intrudes on another's pic

PHOTOBOMBS
If you are already done with this daily puzzle and are looking for other game answers then we suggest you to head over to our homepage.