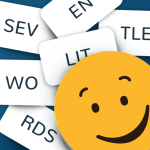 Below you may find the 7 Little Words Daily March 13 2023 Answers and Solutions. 7 Little Words is a fantastic crossword type of game where you are given seven different crossword clues and you have to correctly find the answers by matching the block of words. For older puzzles we highly recommend you to visit 7 Little Words Daily Answers archive page.
---
7 Little Words Daily March 13 2023 Answers
Lower-arm joint

WRIST

Running as fast as possible

SPRINTING

Feeling a great loss

GRIEVING

Enter unlawfully

TRESPASS

Molasses-flavored cake

GINGERBREAD

Soft rock legend Barry

MANILOW

Generous

KINDHEARTED
If you are already done with this daily puzzle and are looking for other game answers then we suggest you to head over to our homepage.