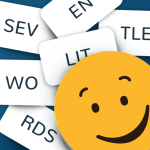 Below you may find the 7 Little Words Daily March 11 2023 Answers and Solutions. 7 Little Words is a fantastic crossword type of game where you are given seven different crossword clues and you have to correctly find the answers by matching the block of words. For older puzzles we highly recommend you to visit 7 Little Words Daily Answers archive page.
---
7 Little Words Daily March 11 2023 Answers
Oklahoma State footballers

COWBOYS

Like a poison ivy rash

BLOTCHY

The Dakota & Lakota peoples

SIOUX

Water or horseback sport

POLO

Shedding like a snake

MOLTING

Zambezi River waterfall

VICTORIA

Quality of hen's teeth

SCARCENESS
If you are already done with this daily puzzle and are looking for other game answers then we suggest you to head over to our homepage.