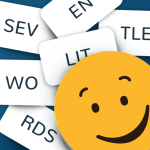 Below you may find the 7 Little Words Daily February 9 2023 Answers and Solutions. 7 Little Words is a fantastic crossword type of game where you are given seven different crossword clues and you have to correctly find the answers by matching the block of words. For older puzzles we highly recommend you to visit 7 Little Words Daily Answers archive page.
---
7 Little Words Daily February 9 2023 Answers
Value too highly

OVERRATE

Spacecraft propeller

THRUSTER

Office work spaces

CUBICLES

Person in the spare room

HOUSEGUEST

Long flat egg noodles

TAGLIATELLE

Jiggled like a dashboard toy

BOBBLED

Dramatically caving in

COLLAPSING
If you are already done with this daily puzzle and are looking for other game answers then we suggest you to head over to our homepage.