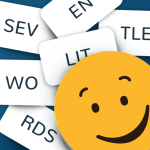 Below you may find the 7 Little Words Daily August 8 2022 Answers and Solutions. 7 Little Words is a fantastic crossword type of game where you are given seven different crossword clues and you have to correctly find the answers by matching the block of words. For older puzzles we highly recommend you to visit 7 Little Words Daily Answers archive page.
---
7 Little Words Daily August 8 2022 Answers
Gaggle of attendants

ENTOURAGE

Stubbornly attached animals

BARNACLES

German pork sausage

BRATWURST

Stretchy bands

ELASTICS

Small sibling to the flute

PICCOLO

Cakes and cookies

DESSERTS

Muppet monster

GROVER
If you are already done with this daily puzzle and are looking for other game answers then we suggest you to head over to our homepage.