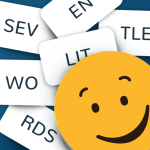 Below you may find the 7 Little Words Daily August 28 2022 Answers and Solutions. 7 Little Words is a fantastic crossword type of game where you are given seven different crossword clues and you have to correctly find the answers by matching the block of words. For older puzzles we highly recommend you to visit 7 Little Words Daily Answers archive page.
---
7 Little Words Daily August 28 2022 Answers
Baseball Hall of Famer Greg

MADDUX

Former ABC news anchor Peter

JENNINGS

10X Grammy winner Bobby

MCFERRIN

TV actress Marcia

CROSS

1980s SNL comedian Jan

HOOKS

Kaia Gerber's mom Cindy

CRAWFORD

Pulitzer winner Alice

WALKER
If you are already done with this daily puzzle and are looking for other game answers then we suggest you to head over to our homepage.