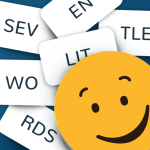 Below you may find the 7 Little Words Daily April 23 2023 Answers and Solutions. 7 Little Words is a fantastic crossword type of game where you are given seven different crossword clues and you have to correctly find the answers by matching the block of words. For older puzzles we highly recommend you to visit 7 Little Words Daily Answers archive page.
---
7 Little Words Daily April 23 2023 Answers
Dancing With Myself singer

IDOL

Voice of Mike Wazowski

CRYSTAL

Sabrina director

WILDER

Caribbean Queen singer

OCEAN

Outa-Space creator

PRESTON

Lead of Smashing Pumpkins

CORGAN

Duke Ellington collaborator

STRAYHORN
If you are already done with this daily puzzle and are looking for other game answers then we suggest you to head over to our homepage.